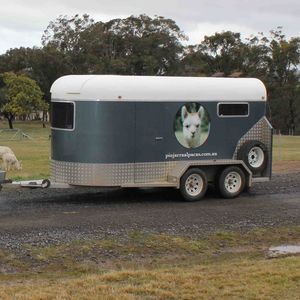 Pinjarra is able to offer transport services to clients in the local area. We can solve your transport problems for any transport needs within about 60 minutes travel from our farm in Strathbogie.
If you need to transport your alpacas a longer distance, we can offer suggestions about who can help. Please contact us for this information.
Pinjarra also offers transport of show alpacas. When taking your agisted alpacas to a show, transport between our farm and the show can be arranged.