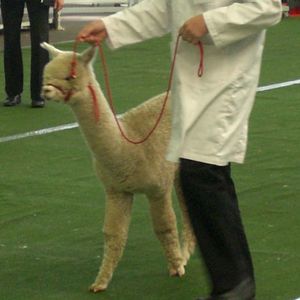 Alpacas can readily be trained to walk on a halter, though a little patience and understanding comes in handy.
Whether you need your alpaca to walk on a halter as preparation for showing or perhaps you simply want to easily handle your animals, Pinjarra can prepare your alpacas to suit.
You may also want to learn how to halter train your own alpacas. We are happy to help all our clients to achieve their aims.
Talk to us to get started.